Steward Leadership Summit 2022

The Steward Leadership Summit is our flagship one-day annual event attended by business, government and civil society leaders from around the world.
By invitation only, this forum brings together distinguished speakers, experts and global business leaders to share insights and experiences on the practice of stewardship. The programme comprises talks from experts, panel discussions and debates on global issues.
The inaugural Steward Leadership 25 (SL25) will also be unveiled at the Summit. Jointly curated by the INSEAD Hoffmann Global Institute for Business and Society, WTW and The Straits Times, SL25 is an annual list of 25 initiatives that have shown Steward Leadership excellence within the Asia-Pacific.
The Speakers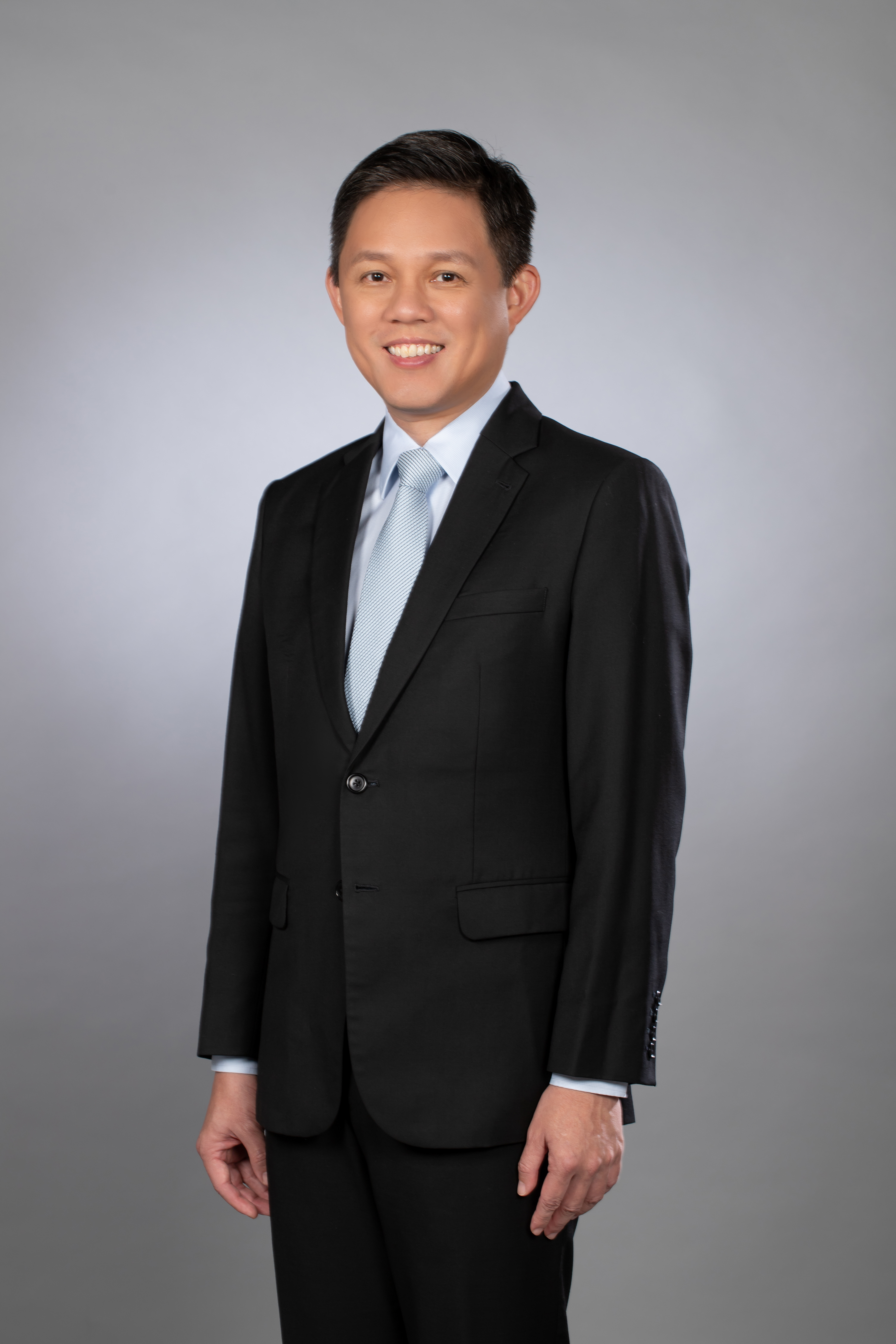 Mr Chan Chun Sing
Minister for Education, Republic of Singapore
Mr Chan Chun Sing was appointed Singapore's Minister for Education on 15 May 2021. He is also Minister-in-charge of the Public Service since 1 May 2018.
Mr Chan drove Singapore's economic and industrial development as Minister for Trade and Industry (MTI) from 1 May 2018 to 14 May 2021. At MTI, he ratified the Regional Comprehensive Economic Partnership agreement, as well as deepened international cooperation on the digital economy. As Deputy Chairman of the People's Association from 1 October 2015 to 14 May 2021, he oversaw national efforts to foster social cohesion.
From May 2015 to May 2018, he was Secretary-General of the National Trades Union Congress (NTUC) and expanded the Labour Movement network to represent all working people in Singapore. Prior to NTUC, he served as Minister for Social and Family Development (2013-2015) and Acting Minister for Community Development, Youth and Sports (2011-12). He was also Second Minister for Defence (2013-15) and Minister of State for Information, Communications and the Arts (2011-12).
Serving with the Singapore Armed Forces (SAF) from 1987 to 2011, Mr Chan held various appointments including Chief of Army. He left the SAF to run in the 2011 General Election and was elected Member of Parliament for Tanjong Pagar Group Representation Constituency.
An SAF (Overseas) and President's Scholarship holder, he graduated with First Class Honours in Economics from Christ's College, Cambridge University, UK. He was also awarded the 1998 Distinguished Master Strategist Award by the US Army Command and General Staff College. In 2005, he completed the Sloan Fellows Programme at the Massachusetts Institute of Technology under the Lee Kuan Yew Scholarship.
Born in 1969, Mr Chan is married with three children and enjoys reading and jogging.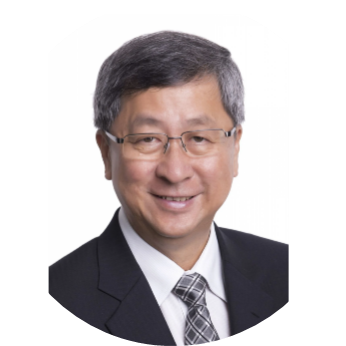 Mr Lim Boon Heng
Chairman of Temasek Holdings
Mr Lim Boon Heng was appointed Chairman of Temasek Holdings on 1 August 2013, after having served as its Director since 1 June 2012. Mr Lim is the firm's fourth chairman.
Mr Lim is the Chairman of NTUC Enterprise Co-operative Ltd. He was previously a Cabinet Minister within the Prime Minister's Office. Mr Lim's career spans the private and public sectors, having led Singapore's National Trade Union Congress as Secretary-General for 13 years, making him Singapore's longest-serving labour chief so far. He joined the NTUC in 1981, and was eventually elected its Secretary-General in 1993 before stepping down in 2006.
He also served as a Member of Parliament (1980 to 2011) and Cabinet Minister for Trade and Industry. Mr Lim was actively involved in the productivity movement, chairing the National Productivity Board, and subsequently, the Productivity and Standards Board, and SPRING Singapore. He chaired the Asia Productivity Organisation for a term. Mr Lim served as a Director of Singapore Airlines Ltd from July 2002 to July 2004.
Mr Lim previously served as deputy chairman of Singapore Labour Foundation.
He is special advisor to the chairman of the People's Association board of management.
Before entering the public sector, Mr Lim spent a decade at NOL (Neptune Orient Lines).
Mr Lim holds a Bachelor of Science (Honours) degree in Naval Architecture from the University of Newcastle-upon-Tyne, UK.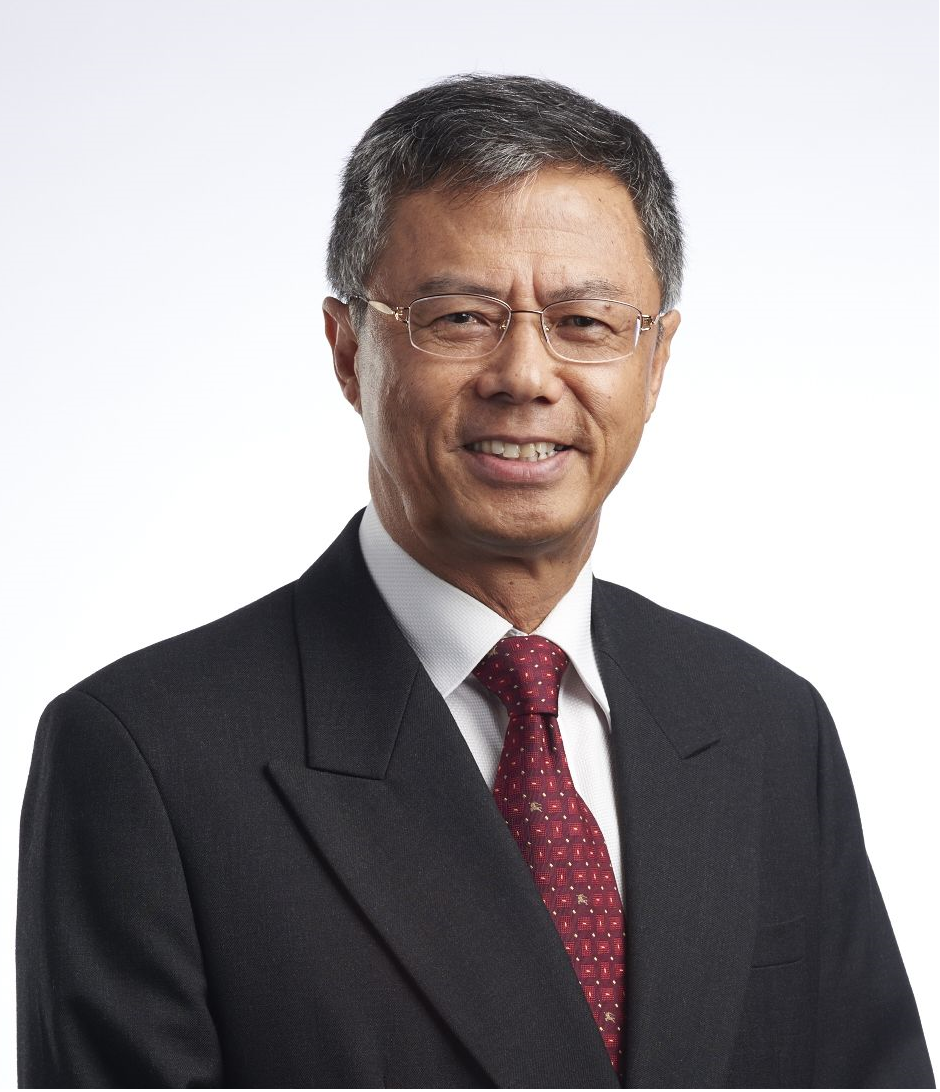 Mr Bey Soo Khiang
Vice-Chairman, RGE; Chairman, APRIL Group
Since 2011, Mr Bey Soo Khiang has served as the Vice-Chairman of RGE and Chairman of APRIL Group. At RGE, he oversees all its business groups in areas such as sustainability, continuous improvement, and digital transformation.
As the Chairman of APRIL Group, Mr Bey Soo Khiang actively guides APRIL Group's operations in Indonesia on matters relating to fiber plantations and manufacturing operations.
He is also the Executive Adviser of Tanoto Foundation, where he provides counsel and management on critical matters affecting longer-term strategic direction of the Foundation.
Before joining RGE, Soo Khiang spent 11 years in Singapore Airlines (SIA) holding positions in Technical/Operations areas as well as in Human Resources. He held key appointments such as Chairman of SIA Cargo Pte Ltd, Chairman of Silkair Pte Ltd, Chairman of Singapore Flying College, and Board Member of Virgin Atlantic Limited.
A former Singapore Armed Forces (SAF) overseas scholar, Soo Khiang made significant contributions in transforming the RSAF into a modern and advanced air force as Chief of Air Force. He assumed the top post as Singapore's Chief of Defence Force (CDF) from 1995-2000 and played an instrumental role in defence diplomacy by strengthening and expanding ties between the SAF and other armed forces around the world.
While serving as the CDF, he was also appointed as a member of the Board of Directors for Singapore Technologies Engineering and Singapore Airlines Limited.
Mr Lim holds a Bachelor of Science (Honours) degree in Naval Architecture from the University of Newcastle-upon-Tyne, UK.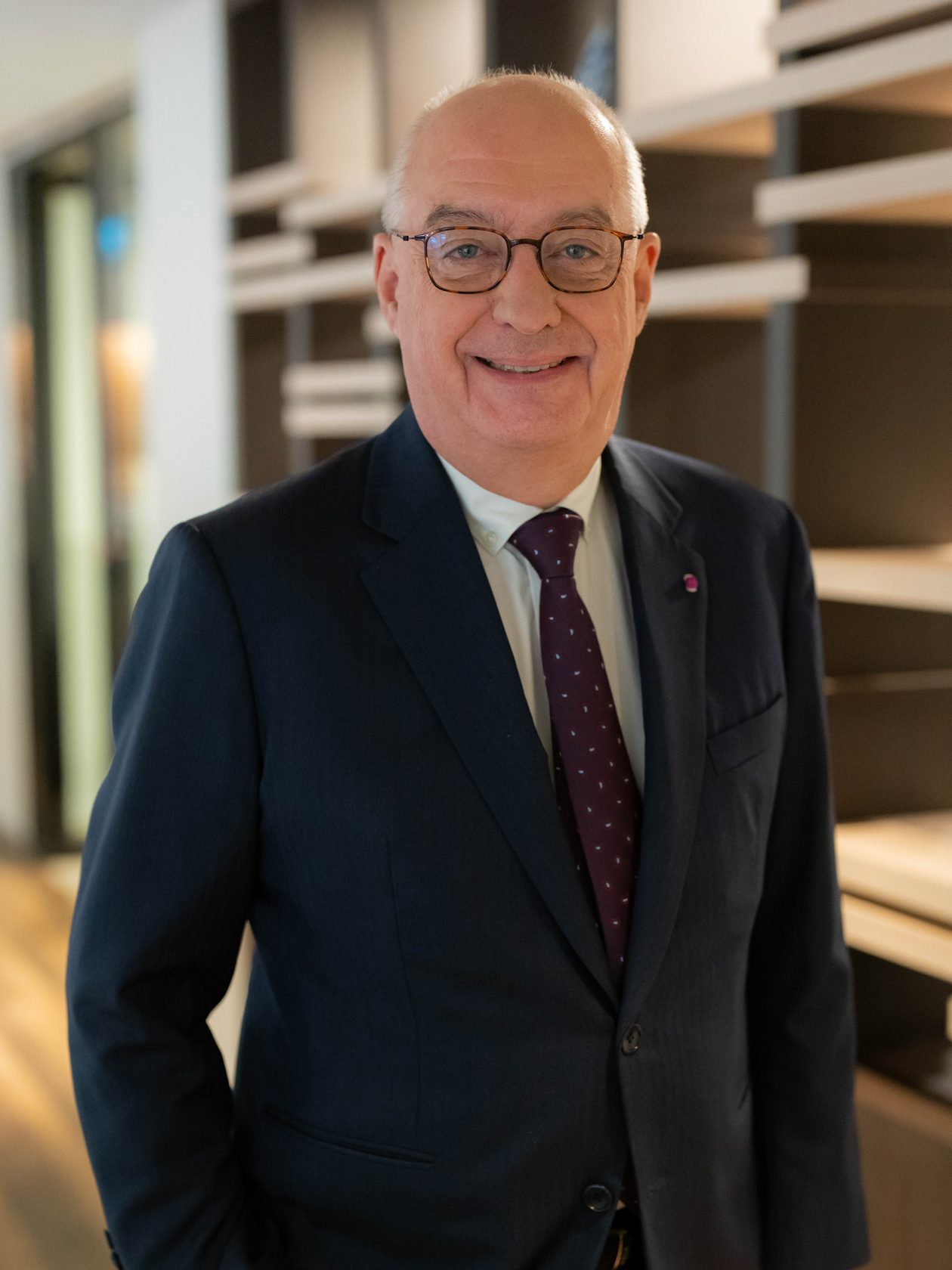 Professor Arnoud De Meyer
Chairman, Stewardship Asia Centre
Professor Arnoud De Meyer is a global academic leader with more than 35 years of experience in top academic institutions in Europe and Asia. Until December 2018, he served as President of Singapore Management University (SMU), where he is now University Professor. Before joining SMU, Professor De Meyer was from 2006 until 2010 Director (Dean) of the Judge Business School at the University of Cambridge. From 1983 until 2006, he was a faculty member at INSEAD and assumed several management positions, among others as founding dean of INSEAD's Asia campus in Singapore. He has additionally been an Independent Director of various international companies and is currently Independent Director of Viva Energy Pty Ltd and Banyan Tree Holdings Limited.
Professor De Meyer is an internationally recognised researcher in the areas of Research & Development and Innovation Management, Manufacturing Strategy and International Management. He has published more than 100 academic articles and 12 books. In 2020, his most recent book "Ecosystem Edge: Sustaining Competitiveness in the Face of Disruption" was published with Stanford Business Press.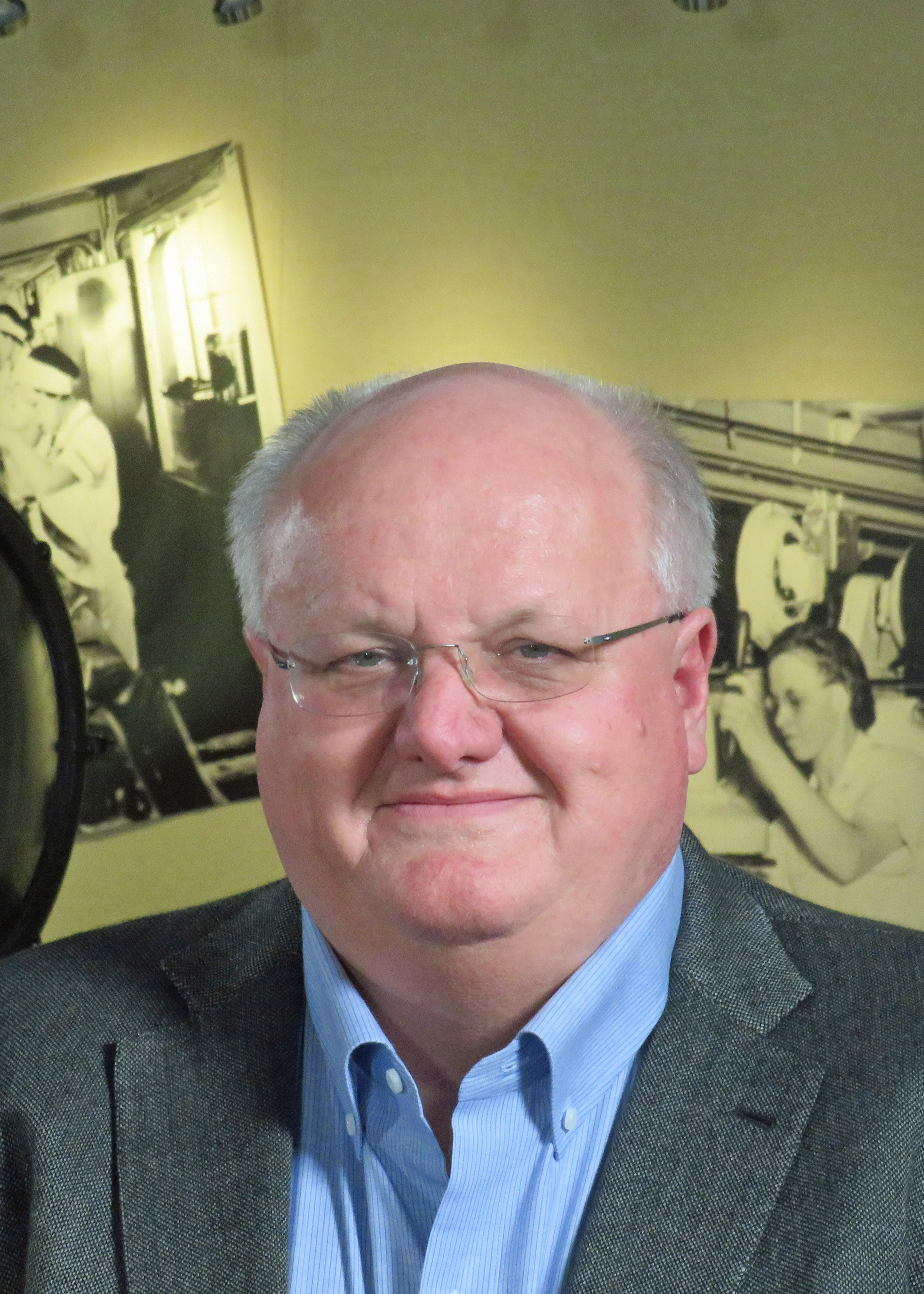 Mr Frank E. Mars
Board Chair and Advisor, Strategic Programs, Mars, Incorporated
Mr Frank E. Mars is Chair of the Mars Board of Directors and a fourth-generation member of the Mars Family. He has worked within the Mars business since 1990, served on the Board of Directors since 2010, and was appointed Board Chair in 2020.
For the past 31 years at Mars, Mr Mars has held a variety of positions across its diverse business categories and global operations, including roles in Electronics, Snack Food, Pet Care and Food segments. He's worked across the United States, Europe and Asia, and his business experience includes senior roles in Industrial Marketing, Sales, Commercial and Manufacturing.
From 2002 to 2005, he leveraged this breadth of experience as Regional President responsible for Asia and a member of the Mars Global Management team. From 2005 to 2017, Mr Mars served as President of Mars Symbioscience, leading the development of a technology-based health and life sciences venture within Mars tasked with developing and commercializing novel science and evidence-based products and services. This included most notably - Wisdom Panel®, a range of innovative and pioneering canine genetic tests which are now part of Mars Petcare, as well as CocoaVia™, a revolutionary cocoa flavanol extract-based supplement that supports improved cardiovascular and cognitive health by promoting healthy blood flow.
In 2017, Mr Mars transitioned to Vice President of Mars Sustainable Solutions. In this role, he led a multidisciplinary team developing scalable solutions to increase the resilience and sustainability of key tropical marine and forestry raw material supply ecosystems important to Mars' business and ecosystem preservation. The outcomes of this work include a novel and highly innovative low-cost method of coral reef restoration which Mars is now sharing within the marine science community globally and has been adopted as global brand initiative by the Sheba Brand.
Outside of Mars, Mr Mars is Co-founder and a Director of Heliae®, a micro-algal-based life sciences and technology company. Founded in 2008, Heliae is actively globally commercializing an innovative range microalgal products which improve overall agricultural crop resilience and productivity. PhycoTerra® branded products naturally enhance soil health by improving soil microbial response, structure, water productivity, and nutrient use efficiency. Mr Mars is also a Patron of Nature for the International Union for Conservation of Nature (IUCN) and serves on the Advisory Board to the United Nations' Decade on Ecosystem Restoration.
Before joining the family business in 1993, Mr Mars served from 1990 to 1993 as the majority Owner/CEO of Insulated Shipping Containers, Inc. (ISC), a specialty packaging engineering company. He was Chairman of the Board of ISC from 1993 until 2001, when the business was acquired by SCA Packaging, and now part of Sonoco Thermosafe.
Mr Mars is a co-inventor of multiple patents related to electronic coin and/or bill recognition, vending machine management and microalgae production. He is also a co-author of several peer reviewed scientific papers in the area of coral reef ecosystem restoration. Mr Mars earned his undergraduate degree in Economics from Yale University in 1985 and his MBA in 1990 from Duke University (Fuqua School of Business). He and his wife Susan have four children and five grandchildren.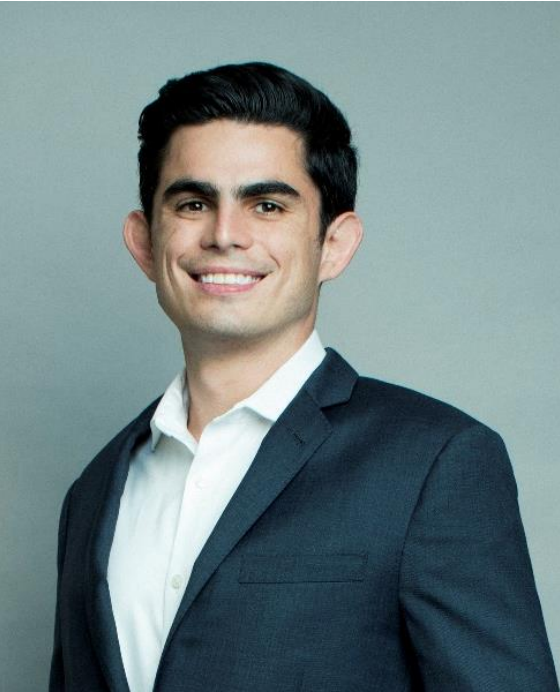 Mr Jaime Alfonso Zobel de Ayala
Head of Business Development and Digital Innovation Group, Ayala Corporation
Jaime Alfonso is the Head of Business Development and Digital Innovation Group of Ayala Corporation.
He is a Board of Director of ACEN Corporation, AC Energy International Inc, AC Enexor, Inc, Globe STT GDC, Inc., BPI Capital Corporation, BPI BanKO, MCT Berhard (Malaysia), Ayala Land Logistics, and AC Ventures Holdings Corp. He is the Chairman of Global Ideas Committee of the Makati Business Club and a member of the Investment Committee of Kickstart Ventures Inc. and 917Ventures.
Prior to this, he was previously the Head of Fixed-Mobile Convergence (Product Management) and Head of Business Development (Prepaid Division) of Globe Telecom.
He graduated at Harvard University, Cambridge, Massachusetts, USA with a Primary Concentration in Government in 2013, and his Masters of Business Administration from Columbia Business School in New York in 2019.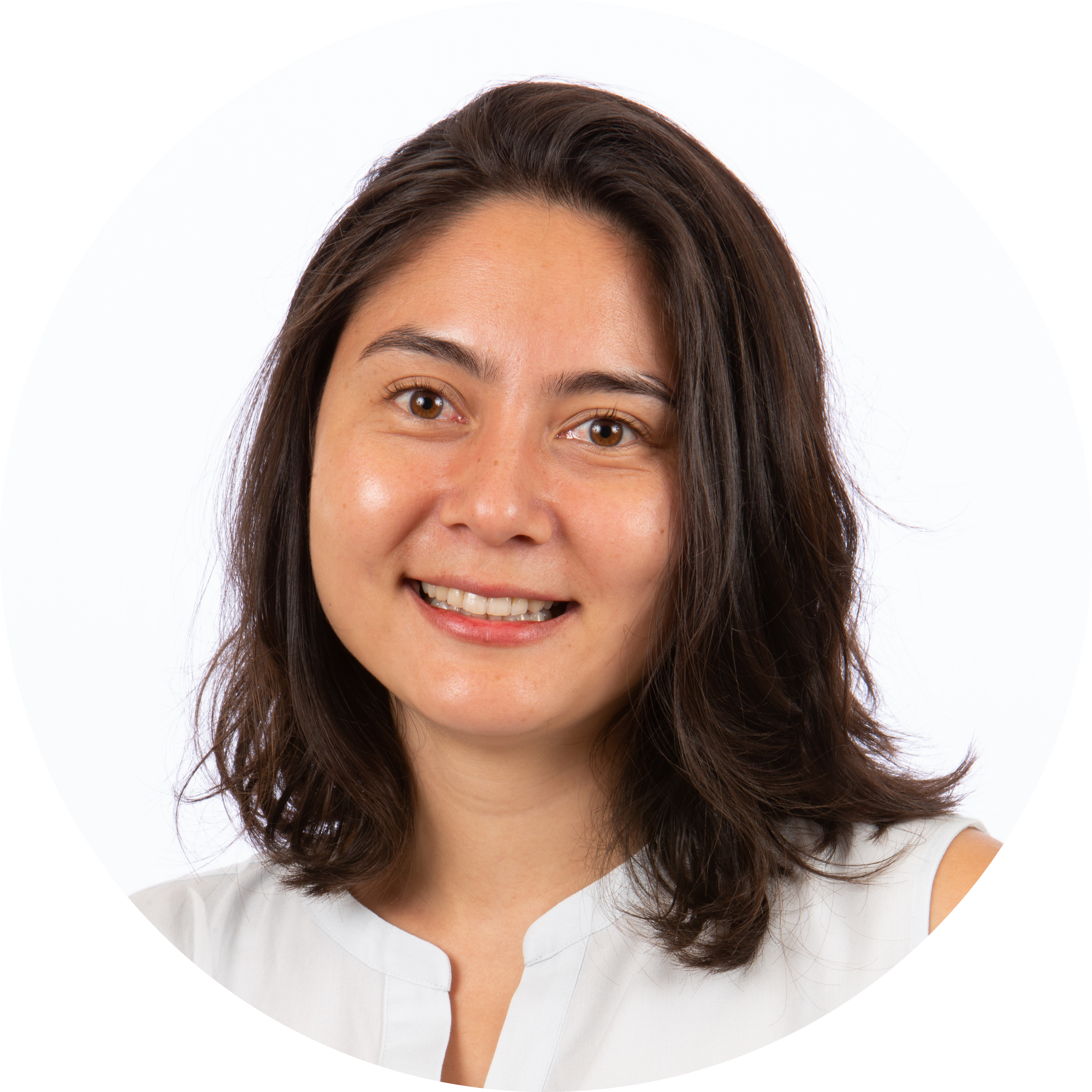 Ms Erika Cheung
Co-Founder & Executive Director, Ethics in Entrepreneurship
Ms Erika Cheung is the Co-Founder and Executive Director of Ethics in Entrepreneurship (EIE), a non-profit organisation that is mobilising a social movement to promote an ethical culture within companies. EIE acts as the connective tissue between tools, resources and experts to implement ethics at the core of their businesses.
Ms Cheung was one of the key whistleblowers in the Theranos scandal that stopped the company from processing thousands of patients' samples with faulty technology. The story has been covered in the book "Bad Blood" by John Carreyrou, 60 minutes, ABC news, the HBO documentary "The Inventor: Out for Blood in the Silicon Valley," and "The Dropout" on Disney+.
After working for biotechnology companies, she committed herself to grow the entrepreneurial ecosystem in Hong Kong, China and Southeast Asia. She was the founding team member of the Betatron, a technology accelerator based in Hong Kong. The programme invests and supports early-stage tech companies scale and grow across Asia. She also founded Spiral Bio, an application-based community facilitating investment and partnerships for healthcare and biotechnology companies across the APAC markets.

Mr Edward Booty
Chief Executive Officer, reach52
Edward is the founder and CEO of reach52; a tech startup on a mission to connect the 52% of the world that lack access to essential health services.
The reach52 model trains health workers to collect data, run targeted health awareness, education and screening campaigns, and provide access to essential health products. He has launched reach52 operations in six countries and 2500 communities, building relationships with over 30 funding partners, and developing the operations and digital platforms to enable this.
He has worked in health systems across three continents and 12 countries; and has extensive experience in digital health, health equity, access to medicine and essential health products, public health campaigns, supply chain, government relations and public affairs, private sector engagement strategy and startup operations.
Prior to reach52, he worked in healthcare consulting, for the UK National Health Service (NHS) and for a multinational pharmaceutical company in India, looking at access to medicine in more rural areas. He is a graduate from the London School of Economics (LSE).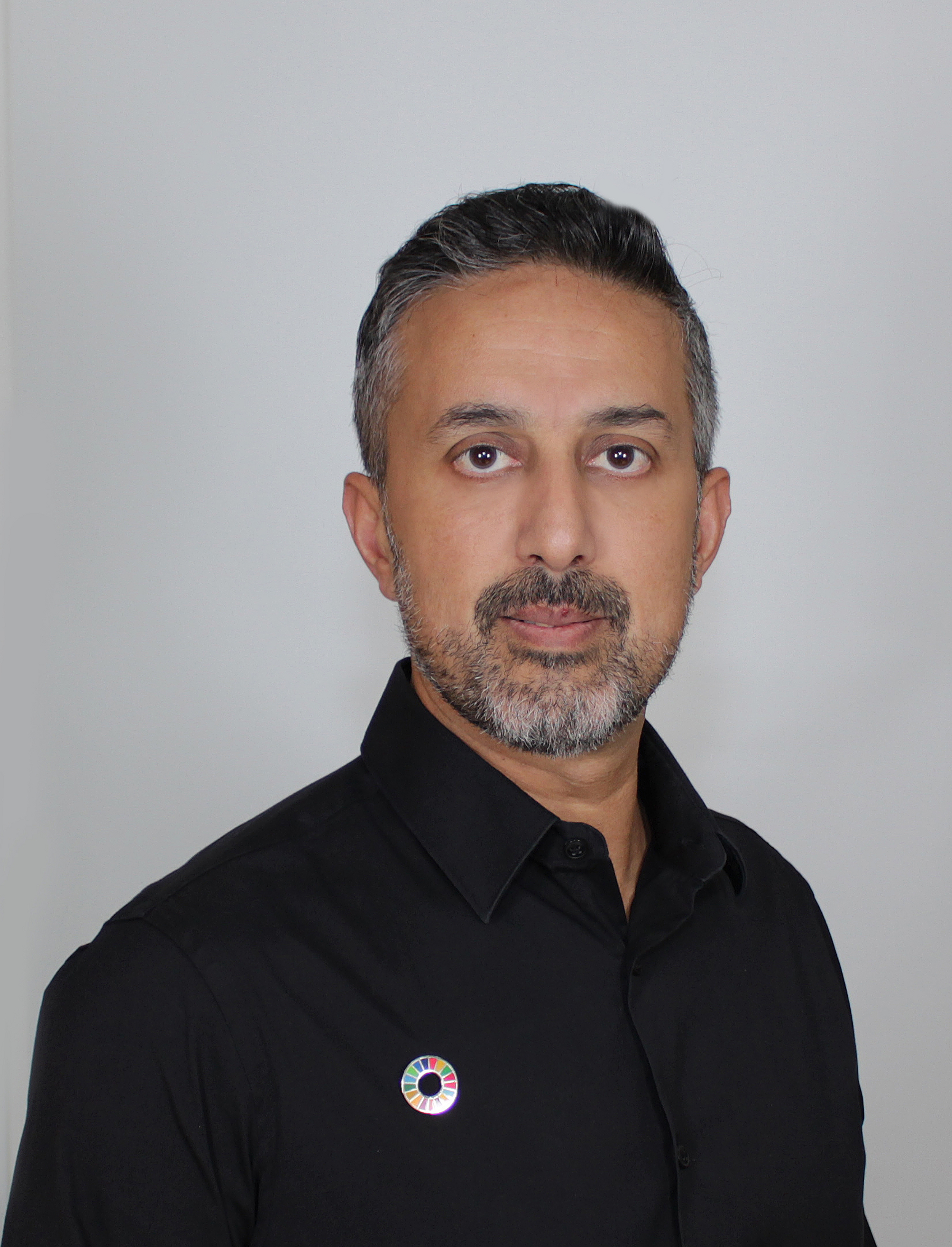 Mr Munib Madni
Founding Panvestor, CEO, Panarchy Partners
Mr Munib Madni from Panarchy Partners is the founding Panvestor and Lead PM of the Global Panvest® Fund, a portfolio of purpose-driven companies.
After 25 years of investing for the likes of Morgan Stanley and Aberdeen, Mr Madni founded Panarchy Partners with a mission to redefine wealth and how it is created. Panarchy Partners has pioneered the Panvesting Philosophy, a natural and required evolution of investing. As a shareholder, to Panvest is to be vested in the four forms of capital (human, social, environmental and financial) that a firm needs and nurtures to deliver on their purpose and still make profits.
Mr Madni has been investing for 27 years. He started his career in Sydney, Australia, with the likes of Equitilink Investment Management and Aberdeen Asset Management where he focused on Australian Equities. In 2005, he moved to Singapore with Morgan Stanley Investment Management (MSIM) to broaden his equity focus. He was at MSIM for 14 years and had assignments such as PM Emerging Markets Team, Chief Investment Officer Asia and CO-PM Active International Allocation Strategy. After leaving MSIM in 2018, he founded Panarchy Partners with a strong belief in the philosophy of Panvesting.
Mr Madni has been a student throughout his life. He received a Bachelor of Finance (First Class Honors) & LLB from the University of Technology, Sydney. He also obtained his CFA Designation in early 2000. In 2018, he went back to school to sharpen his skills as a Panvestor and in June 2020, he graduated from the National University of Singapore with an MSc in Environmental Management (MEM).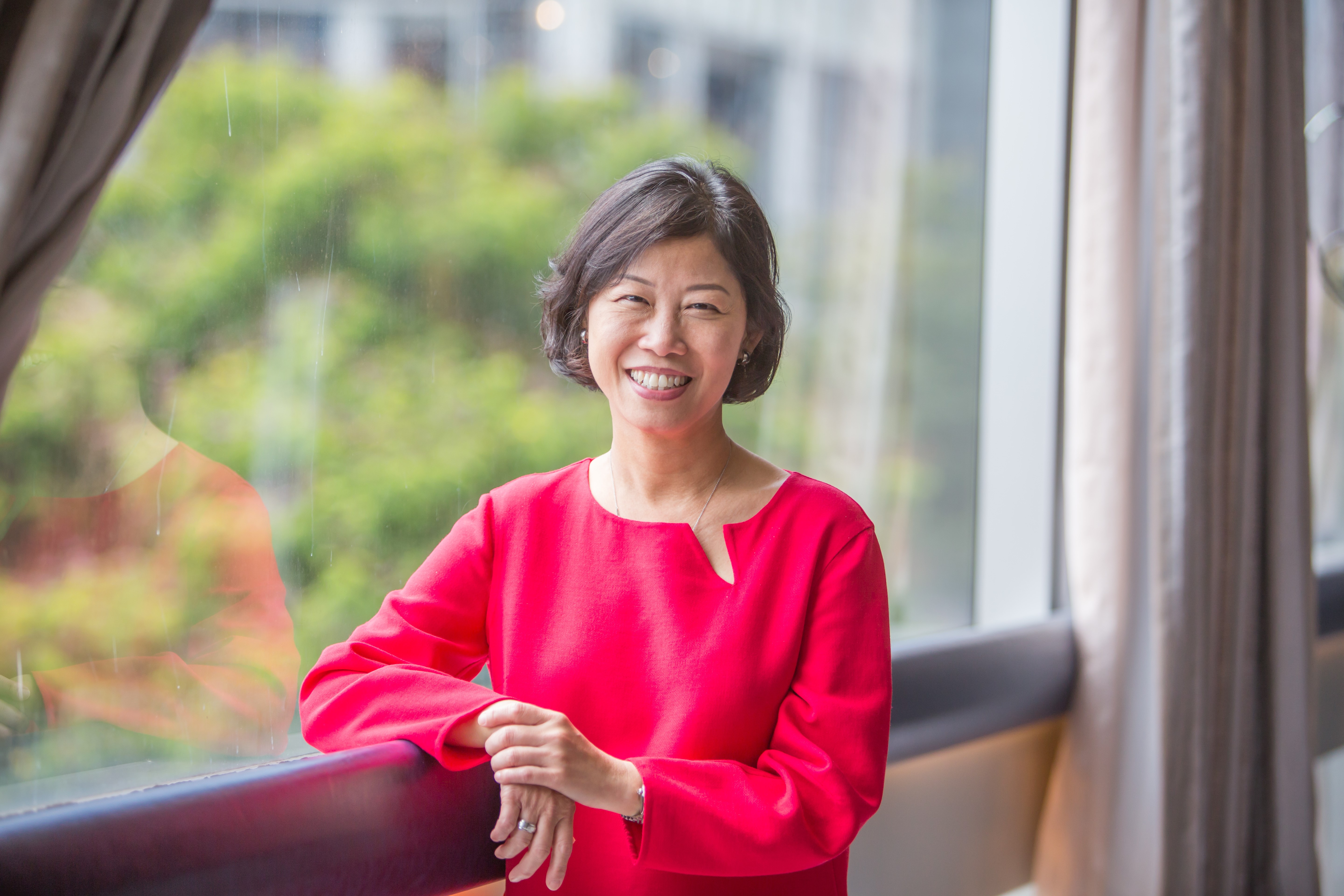 Ms Aw Kah Peng
Chairman, Shell Companies in Singapore
Ms Aw Kah Peng has been the Chairman of Shell Companies in Singapore since January 2019. She drives energy transition in the country, in support of RDS' ambition to be a net-zero emissions energy business by 2050.
Kah Peng joined Shell in 2012 as the General Manager for Global Commercial Strategy. She moved to the Chemicals business in 2014 and was in a number of global and regional roles. In Chemicals, she delivered significant business value, leveraging her deep knowledge and experience in the industry, commercial acumen, passion for people and customers, and her drive for excellence.
Prior to joining Shell, Kah Peng had a successful 22-year career in the Singapore public service. She worked at the Economic Development Board across a range of industries and geographies in the US and Europe; before she was appointed as CEO of the Singapore Tourism Board. Throughout her career, she played a key role in a wide range of developments, such as Jurong Island, LNG terminal, Integrated Resorts and the F1 night race. She also sat on the boards of a number of companies (both private and not-for-profit), government agencies, as well as on the Advisory Board of the City of Rotterdam.
She is a Fellow of MIT's Sloan School of Management, Chairman of the Industry Advisory Panel of the School of Continuing and Lifelong Education at the National University of Singapore (NUS) and a steering committee member of the Philip Yeo Initiative (for young entrepreneurs), also at NUS. She has been recognised for her work in public service and the arts. Outside work, Kah Peng loves running, spending time in the kitchen and is a strong supporter of the arts in Singapore. She remains a board member of the Singapore Repertory Theatre.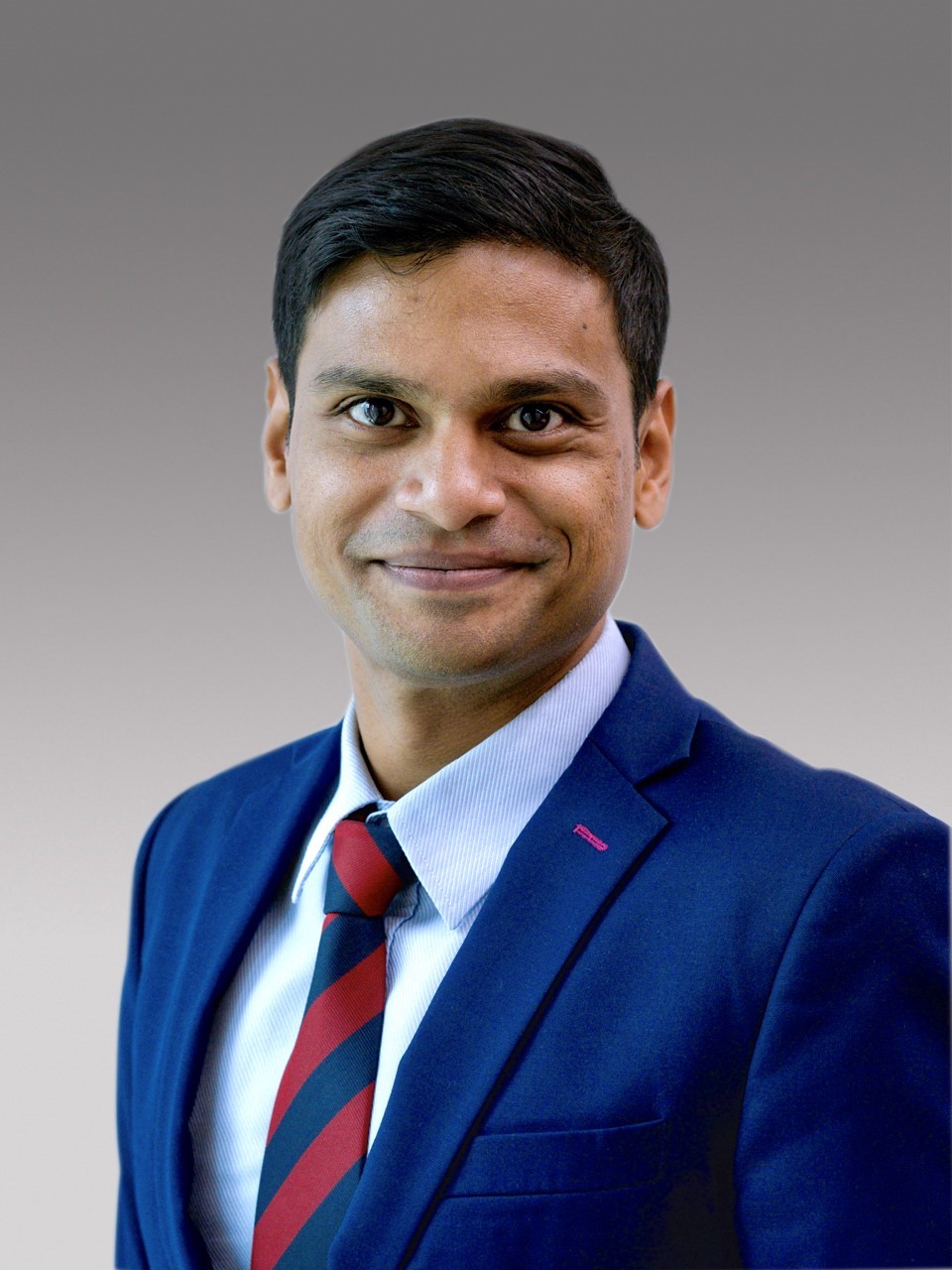 Mr Shai Ganu
Managing Director, Global Leader – Executive Compensation & Board Advisory; Global Leader – ESG Strategy, WTW
Mr Shai Ganu is WTW's Global Leader for Executive Compensation & Board Advisory in its Work & Rewards business.
Based in Singapore, Shai has extensive experience working closely with the Boards and management teams of some of the largest companies in the world. He is a trusted advisor to more than 100 Boards, Remuneration Committees, and Nomination Committees.
His focus areas are on board and executive compensation, board effectiveness, ESG strategies, total rewards, performance management, sales effectiveness, equity plans, organisational effectiveness and digital transformation projects. He specialises in banking, insurance, real estate and telecommunications industries, and works extensively with sovereign wealth funds, private equity and family businesses.
Mr Ganu is a fellow of the Singapore Institute of Directors (SID). He is an associate university lecturer, as well as faculty member at SID, Institute of Corporate Directors Malaysia (ICDM) and other NED associations in the region – and teaches courses related on remuneration, nomination, talent management and sustainability (ESG) matters.
An avid researcher and writer, Mr Ganu regularly contributes his thought-leadership to business media such as World Economic Forum, Harvard Business Review, The Business Times in Singapore and other publications on issues related to corporate governance, executive pay, board effectiveness, diversity and inclusion, and future of work. He was the lead author for the Remuneration Committee Guidebook for the SID and has also written chapters for HR textbook for MBA courses. Mr Ganu serves on Boards and HR Committees of leading companies and not-for-profit organisations in the region. He is also an associate lecturer teaching strategic HR, compensation and leadership-related courses for MBA and Masters programmes.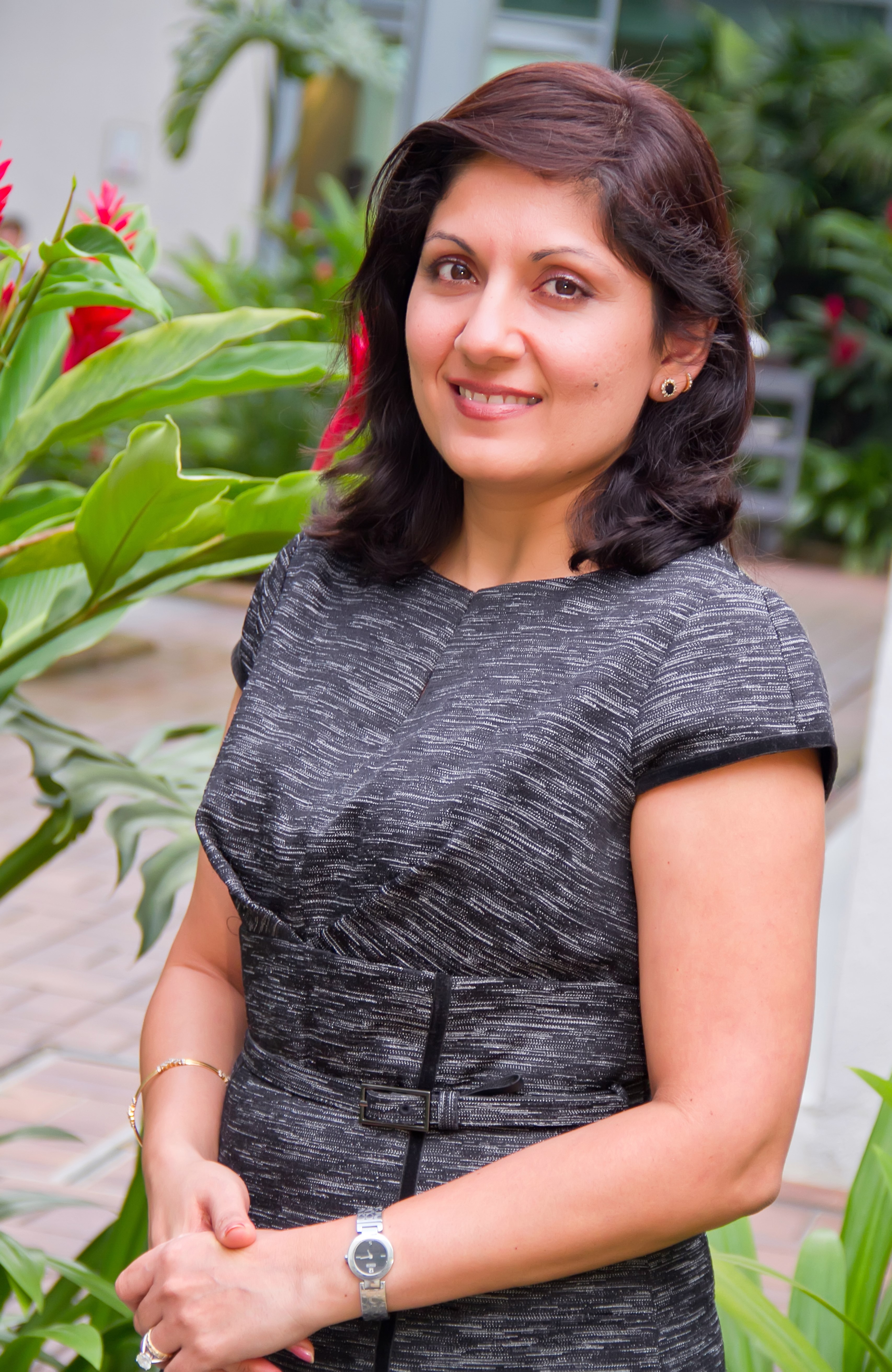 Dr Vinika D. Rao
Executive Director, INSEAD Emerging Markets Institute, Gender Initiative & Africa Initiative; Asia Director, INSEAD Hoffmann Global Institute for Business & Society
Dr Vinika D. Rao is Executive Director, INSEAD Emerging Markets Institute, Gender Initiative & Africa Initiative, and Asia Director, INSEAD Hoffmann Global Institute for Business & Society. She also serves as adjunct professor at the Singapore Management University.
Her research is in leadership diversity, millennials and inter-generational influences on the future of work. She is frequently invited to speak on related topics and is quoted/ published in leading business publications. She started her career with an MNC bank and went on to become managing director of an Asian conglomerate, before making a serendipitous transition to education. Prior to joining INSEAD, she was Associate Professor of Strategy at S.P. Jain School of Global Management. She has taught MBA, EMBA and undergraduate students and conducted specialised programmes for corporate clients. She has an MBA from IIM Bangalore, an award-winning doctorate in leadership diversity from the Singapore Management University, and various programs from INSEAD and CEIBS.
She currently sits on the boards of a non-profit organization and a think tank and advises Diversity & Inclusion initiatives at global organisations. She is also Ambassador, Power Women of India; International Advisory Committee, Mody University for Women & SP Jain Return to Work Programme; Ambassador, She2030 and Advisory Board, Nine by 9.
Dr Rao believes that business has the potential to be a force for good, led by managers who value social impact and are committed to the UN Sustainability Development Goals. She is passionate about supporting women managers to make fulfilling work-life decisions, aiming to do this through active sponsorship rather than mentorship alone. She strives to engage both men and women in the effort to foster gender balance in their organisations and communities.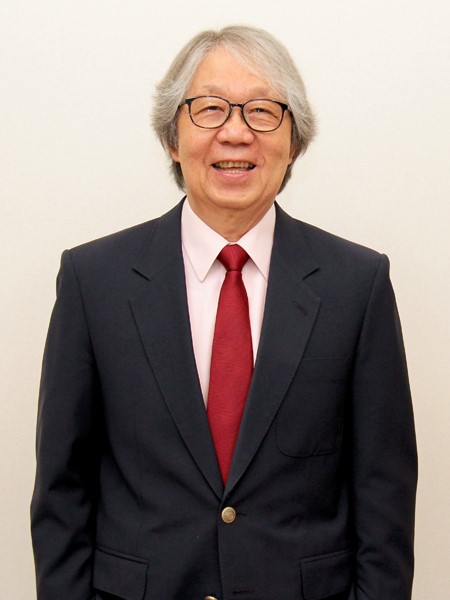 Professor Tommy Koh
Ambassador-At-Large, Ministry of Foreign Affairs, Singapore & Professor of Law, NUS
Professor Tommy Koh is currently Professor of Law at NUS; Ambassador-At-Large at the Ministry of Foreign Affairs; the Rector of the Tembusu College at NUS; Chairman of the Governing Board of the Centre for International Law at the National University of Singapore (NUS); and Special Adviser to IPS. He is the Chairman of the International Advisory Panel of the Asia Research Institute (NUS) and Chairman of the Advisory Committee of the Master's Degree on Environmental Management (NUS). He is also the Co-chairman of the Asian Development Bank's Advisory Committee on Water and Sanitation.
He had served as Singapore's Permanent Representative to the United Nations in New York, Ambassador to the United States of America, High Commissioner to Canada and Ambassador to Mexico. He was President of the Third UN Conference on the Law of the Sea. He was also the Chairman of the Preparatory Committee for and the Main Committee of the UN Conference on Environment and Development (Earth Summit).
Professor Koh received the Champion of the Earth Award from UNEP and the inaugural President's Award for the Environment from Singapore. Harvard University conferred on him the Great Negotiator Award in 2014.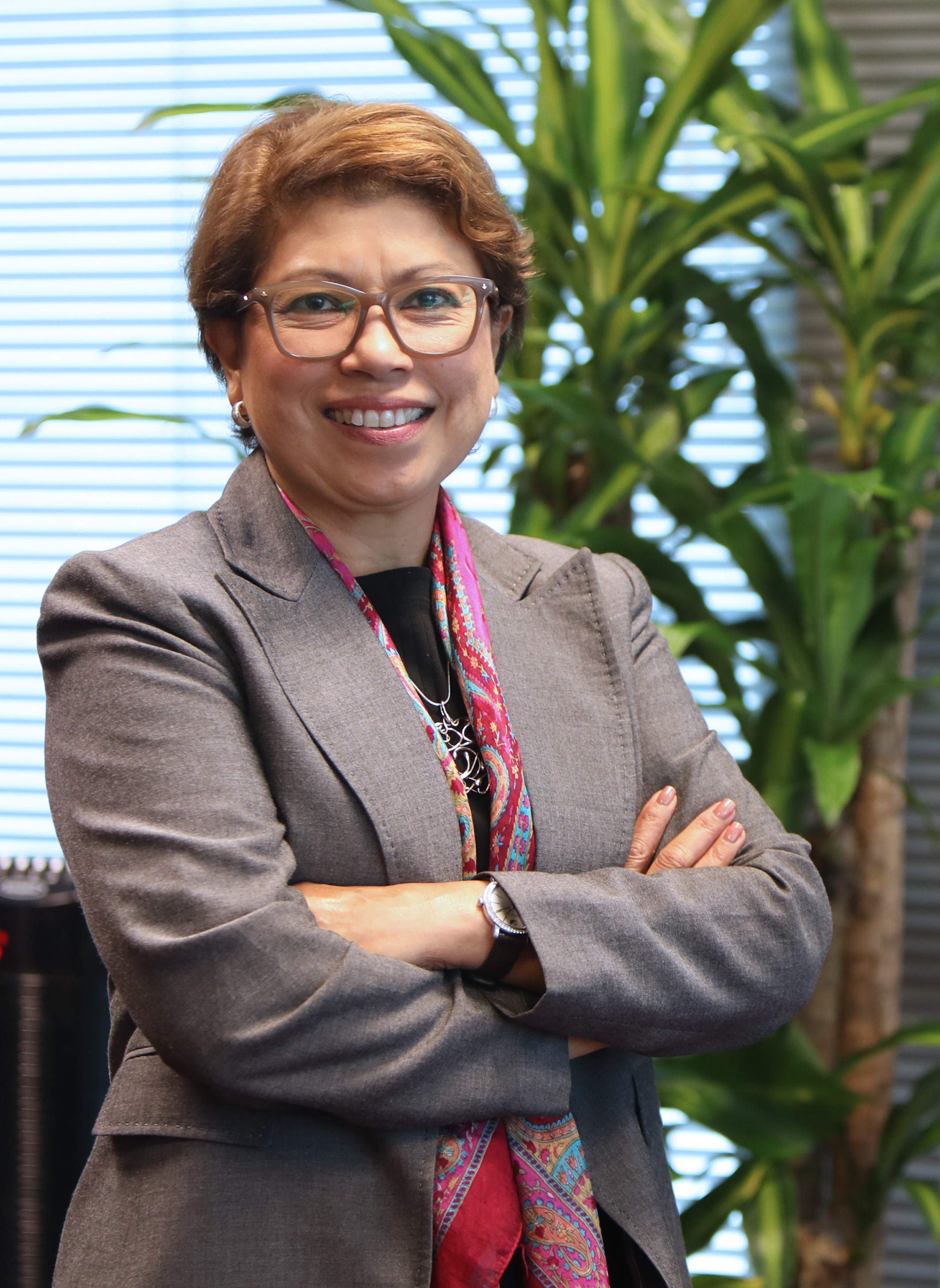 Tan Sri Dr Rebecca Fatima Sta Maria
Executive Director, APEC Secretariat, Singapore
Tan Sri Datuk Rebecca Fatima Sta Maria is the executive director of the APEC Secretariat based in Singapore, which serves as advisory body, implementation arm and custodian of institutional memory for the 21 member economies that make up the APEC forum.
Dr Sta Maria was a top-level Malaysian civil servant and trade negotiator. As Secretary-General of the Malaysian Ministry of International Trade and Industry from December 2010 to July 2016, she oversaw the formulation of Malaysia's international trade policies and positions. She often took the lead in their implementation as chief negotiator for bilateral and regional free trade agreements such as the Trans-Pacific Partnership and the Regional Comprehensive Economic Partnership.
Dr Sta Maria played an integral role in Malaysia's participation in multilateral forums such as APEC, where she often represented her economy during the APEC Ministers' Responsible for Trade Meetings and the Small and Medium Enterprises Ministerial Meetings. In the Association of Southeast Asian Nations (ASEAN), Dr Sta Maria chaired the body that drafted the ASEAN Economic Community 2015 Blueprint as well as the ASEAN Economic Community 2025 Blueprint.
An accomplished academic and writer, Dr Sta Maria's scholarship has been recognised through awards from the American Academy of Human Resource Development and from the University of Georgia. In 2017, she authored a book about her personal slice of Malaysian heritage and cuisine, called The Smell of Home.
Before 2010, the position of executive director of the APEC Secretariat rotated yearly among officials assigned by the incumbent host economy. Starting in 2010, the appointment was opened to applications from highly qualified professionals who will, when appointed, lead the Secretariat in fixed three-year terms with an option to renew. Dr Sta Maria is the first woman executive director of the APEC Secretariat.

Mr Jaime Ho
Editor, The Straits Times, SPH Media Trust
Jaime Ho is the Editor of The Straits Times, Singapore's English daily newspaper.
Prior to joining The Straits Times in October 2022, Jaime was a partner at FGS Global, a global strategic advisory firm. During his time at FGS Global, he led its Singapore office and its operations both locally and regionally.
Jaime started his career with Singapore's Ministry of Foreign Affairs in 1997, and oversaw issues ranging from bilateral relations with Europe, the United States, Malaysia and Indonesia to global issues such as climate change.
In 2013, he left MFA to join MediaCorp as associate editor, overseeing Singapore news in the TV newsroom, and later took on the roles of deputy chief editor of Radio News, as well as deputy chief editor of CNA International News.
Jamie was appointed chief editor, CNA Digital, in January 2016, a role he held until April 2022.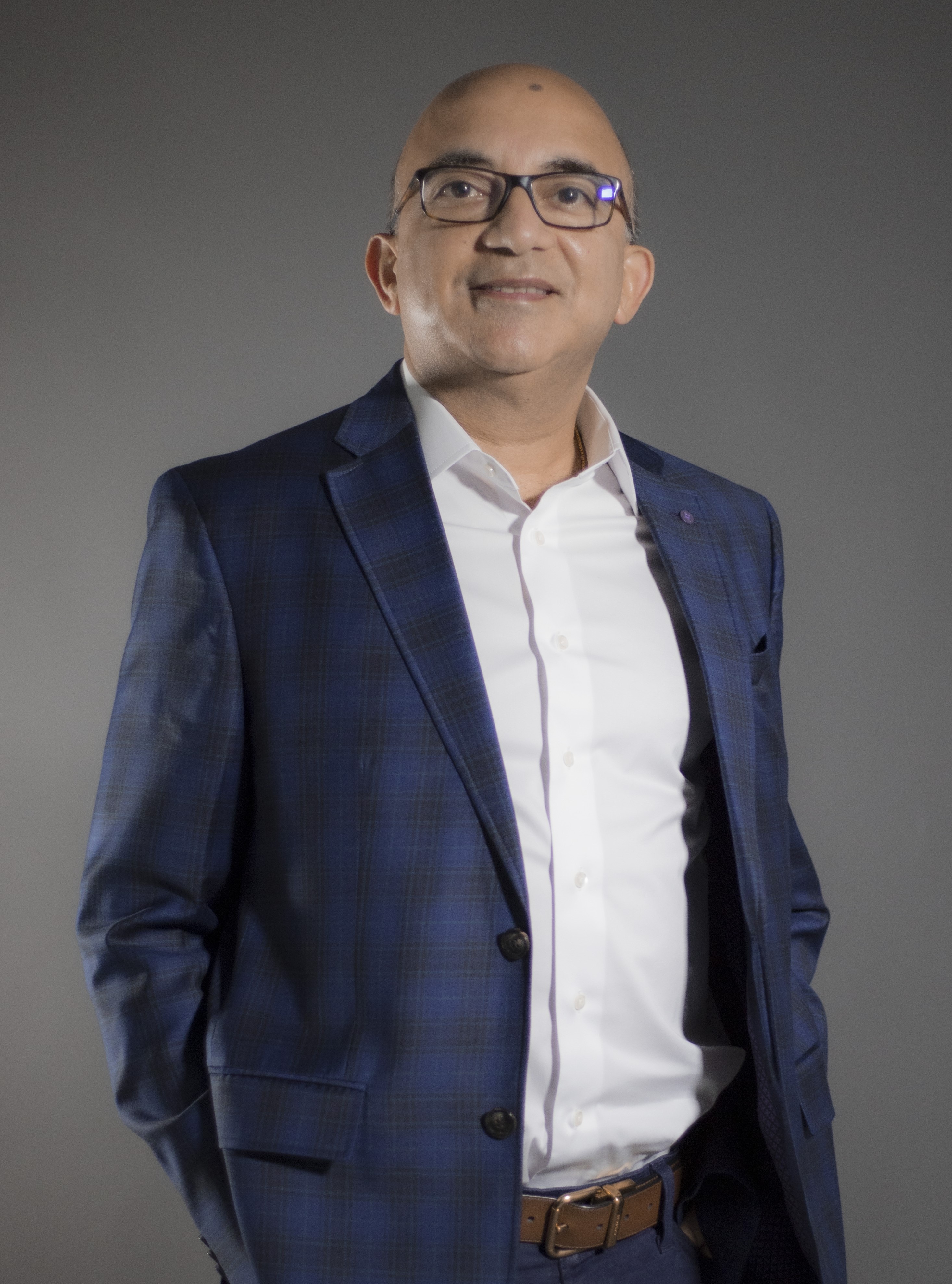 Mr Rajeev Peshawaria
CEO, Stewardship Asia Centre
Mr Rajeev Peshawaria is an out-of-the-box thought leader on leadership, management and corporate governance, with extensive global experience in leadership development and organisational consulting, as well as developing and delivering business strategy. Prior to joining SAC he was the CEO of the Iclif Leadership and Governance Centre based in Malaysia. With diverse experience across various industries including banking, financial services and FMCG, he has held executive roles including Chief Learning Officer at both Coca-Cola and Morgan Stanley, and senior positions at American Express, HSBC and Goldman Sachs. At Goldman, he helped found Pine Street – the firm's acclaimed leadership academy – and headed the initiative for Europe and Asia.
Mr Peshawaria is the author of Wall Street Journal and Amazon best sellers "Open Source Leadership" (McGraw Hill 2017), "Too Many Bosses, Too Few Leaders" (Simon & Schuster 2011), and co-author of "Be the Change" (McGraw Hill 2014). A sought after international speaker and a leadership consultant, Mr Peshawaria was named one of Top 100 Global Thought Leaders for Trustworthy Business by "Trust Across America" in 2014 and 2017.